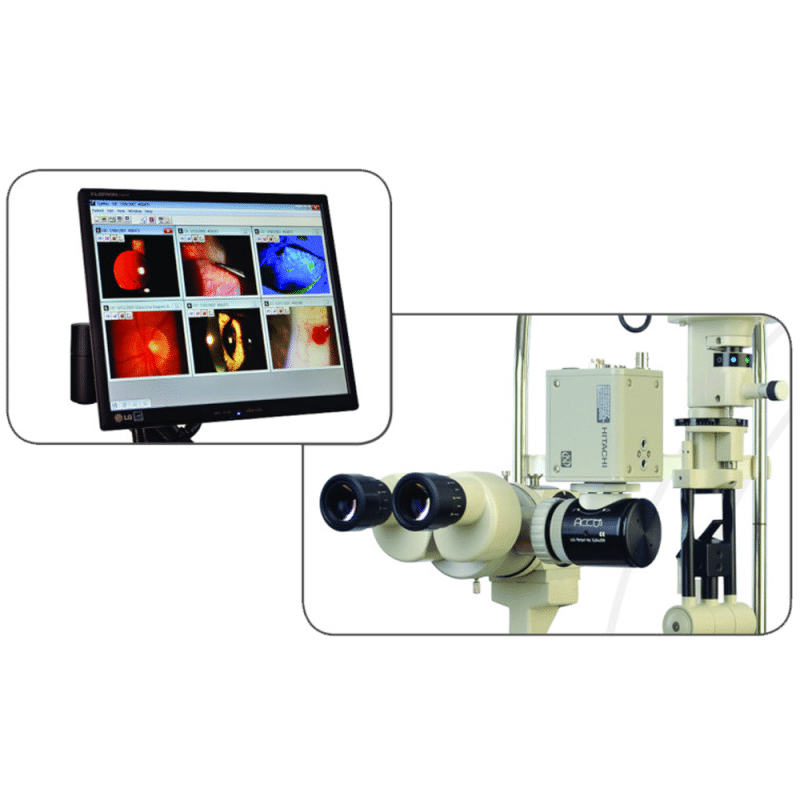 Built around a 41 million sensors per square inch camera with 62 dB Signal-to-Noise ratio, the Platinum EyeRes System's stunning video clarity is proof that pixel quality matters much more than the total number of pixels.
TelScreen has revolutionized my patient education. Patients love viewing the reasons for their vision problems. Additionally, in an era of miserable customer service, TelScreen has shined as they have always treated me as if I was their one and only client.
EyeRes Platinum System has been used by hundreds of Optometrists and Ophthalmologists to successfully communicate eye issues to their patients and grow their practices.
Exceeding most standard digital imaging systems with 41 million sensors per square inch, there's little room for misunderstanding an eye issue.
Provides an easy way to assess the rate of change of any eye condition such as Anterior and Posterior Injuries and Disease.
Platinum System Specifications
Programmable 3-chip camera with 41 million pixels per square inch
Captures Still Images or Video at 30 digital images per second
Custom optics are available to fit most slit lamps
Onsite training on principles of slit lamp photography
High Performance Computer & dedicated imaging hardware
LCD monitor and articulated arm for best ergonomics
Battery backup with surge and noise suppression
Automatic system shutdown after power failure
External drive for data backup
12-Month Parts Warranty
12-Month Labor Warranty
12-Month Coding & Billing Support so you get paid appropriately
12-Month Remote Technical Support