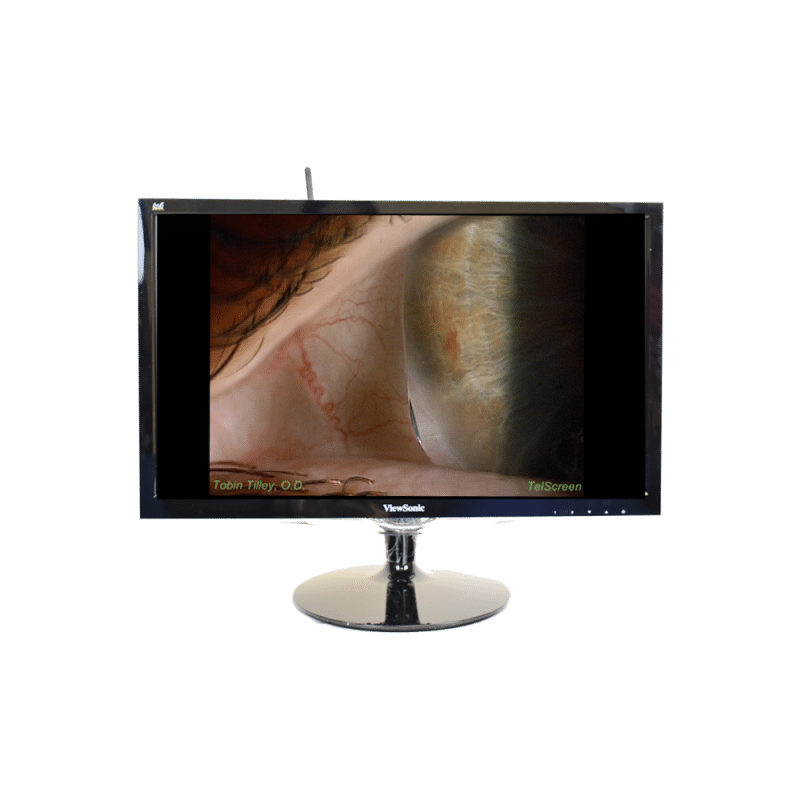 The Diamond EyeRes System features a state-of-the-art programmable camera with 137 million sensors per square inch that achieves 89.6% of the color resolution of the human eye while delivering video at 30 full frames per second. Compact, space-saving design hides the computer behind the monitor to keep your workspace free from clutter.
Single Most Effective Instrument for Patient Education and Revenue Generation.
High-quality pixels produce crystal clear images and videos.
Always on!  Show patients and caregivers exactly what you are seeing.
Elegant design enables frictionless processes to maximize patient flow.
Diamond System Specifications
Programmable 3-chip camera with 137.6 million pixels per square inch
Captures Still Images or Video at 30 digital images per second
Custom optics are available to fit most slit lamps
Onsite training on principles of slit lamp photography
Low-Profile CPU with integrated WiFi and SSD
Pole-mounted 22" widescreen monitor hides the computer
Triple articulated arm provides best ergonomics
Battery backup with surge and noise suppression
Automatic system shutdown after power failure
External drive for data backup
12-Month Parts & Labor Warranty
12-Month Coding & Billing Support so you get paid appropriately
12-Month Remote Technical Support
Input Voltage: 96 ‐ 140 Vac, 50/60 Hz (+‐ 3 Hz)